Give Urgent Relief to Terror Victims
Unprecedented attacks against Israel. Innocent Jewish civilians dead in the streets. Women, men, children, and the elderly captured and held hostage by Hamas terrorists.
Thousands of deadly rockets rained down on Israel and her cities. Even more are expected as large stockpiles of munitions seem to have no end. Hamas terrorists invaded the Jewish nation by land, air, and sea. They savagely killed, maimed, and destroyed with unwavering intent. 
You can rush immediate aid to families and communities directly affected by these horrible attacks.
MAKE A DIFFERENCE WITH CBN ISRAEL
CBN
ISRAEL
The Christian Broadcasting Network (CBN) has been committed to supporting the nation and people of Israel for nearly 50 years.

By joining CBN Israel, you become part of this historic legacy while also shaping the future of Israel advocacy for generations to come.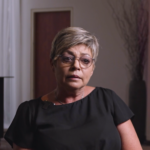 The sudden attack by Hamas terrorists killed more than 1,200 Israelis—and the trauma experienced by thousands of families and children is almost unimaginable. Hardest hit were those living along the Israel-Gaza border, where homes and entire neighborhoods are in ruins. Children have seen gruesome deaths and horrific sights they can't…...
Read more
PRAY FOR ISRAEL
One of the most important things we can do is pray for Israel. Here are 25 ways you can pray for the people and nation of Israel.
Your support of Israel today makes you part of the redemptive story God is telling through His people.
Take Action NOW. Join US Today.