From CBN Documentaries, To Life: How Israeli Volunteers Are Changing the World brings you an amazing look at five Israeli organizations changing people's lives across the globe. Israel has been at the forefront of humanitarian and disaster relief work since the 1950s, and has provided humanitarian aid to millions of people in 140 countries around the world.
See the entire five-part short-film series
View now
Serving in the Land of Israel
Select One
CBN
ISRAEL
For nearly 5 years, CBN Israel has been a team of wonderful Israelis who are dedicated to their wonderful work.
Each recipient of love, care and hope is directly impacted by the blessings and gifts given.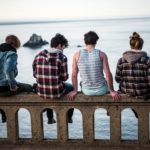 "Bear one another's burdens, and so fulfil the law of Christ" (Gal. 6:2). How do we obey Jesus and fulfil what He commanded us? According to Paul, we bear one another's burdens. It's that simple. Some today have taken to calling themselves "Christ followers" or "disciples." Jesus said in John's…...
Read more
Receive our devotionals & updates from Israel
PRAY FOR ISRAEL
The most important thing that we can do is pray for the Jewish people and the nation of Israel. Declare blessing and revelation through praying the scriptures.