Discover Israel's Major Holidays
As we enter the Jewish New Year, you can explore the most significant holidays celebrated in Israel each year. In CBN Israel's free and brand-new guide, Israel's Major Holidays, you'll discover why these special occasions are so central to Jewish life and culture. You'll even learn about the biblical feasts and festivals that Jesus observed throughout His life.
Get your free copy of this valuable booklet today!
MAKE A DIFFERENCE WITH CBN ISRAEL
CBN
ISRAEL
The Christian Broadcasting Network (CBN) has been committed to supporting the nation and people of Israel for nearly 50 years.

By joining CBN Israel, you become part of this historic legacy while also shaping the future of Israel advocacy for generations to come.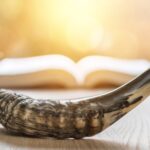 The Day of Atonement (Hebrew: Yom Kippur) is the holiest day of the year for the Jewish community worldwide. It began yesterday at sundown and ends tonight, September 16, when the stars become visible in the night skies. No work is done. Traditions of fasting and prayer fill the day…...
Read more
PRAY FOR ISRAEL
One of the most important things we can do is pray for Israel. Here are 25 ways you can pray for the people and nation of Israel.
Your support of Israel today makes you part of the redemptive story God is telling through His people.
Take Action NOW. Join US Today.