Lydia is a Holocaust survivor who endured terrible hardship and loss during the events of World War II. Years after the war, she moved to Israel and settled in Nazareth. During the COVID-19 lockdown in Israel, Lydia was fearful, hungry, and confined behind closed doors. Thanks to friends like you, CBN Israel delivered bags of groceries to her apartment, while taking every safety precaution, and reassuring her that she is loved and not forgotten.

Your gift can be a blessing to so many like Lydia.
MAKE A DIFFERENCE WITH CBN ISRAEL
CBN
ISRAEL
The Christian Broadcasting Network (CBN) has been committed to supporting the nation and people of Israel for nearly 50 years.

When you partner with CBN Israel, you become part of this historic legacy while you are also shaping the future of Israel advocacy for generations to come.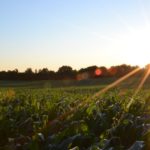 "Those who plant in tears will harvest with shouts of joy. They weep as they go to plant their seed, but they sing as they return with the harvest" (Psalm 126:5-6 NLT). Farming in ancient Israel was tough. You cleared your field, then plowed it. You scattered your seed hoping…...
Read more
PRAY FOR ISRAEL
One of the most important things we can do is pray for Israel. Here are 25 ways you can pray for the people and nation of Israel.
Your support of Israel today makes you part of the redemptive story God is telling through His people.
Take Action NOW. Join US Today.