Through CBN's groundbreaking Israel films, you can discover the true story of the Jewish nation, its right to exist in the face of growing anti-Semitism worldwide, its innovative and entrepreneurial culture, and its commitment to helping others—even its enemies.
You can get all five documentaries for a donation of $29.99 or receive individual films for a gift of $9.99.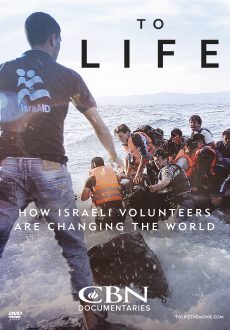 TO LIFE: HOW ISRAELI VOLUNTEERS ARE CHANGING THE WORLD 
In celebration of Israel's 70th anniversary, CBN Films presents To Life, which is an amazing look at five Israeli organizations dedicated to helping people across the globe. This is a story about Israel that you will not see in the news. In keeping with the Jewish tradition of tikkun olam ("repairing the world"), Israel has been at the forefront of humanitarian and disaster relief work since the 1950s, less than a decade after becoming a nation. Since then, the Jewish state has provided humanitarian aid to millions of people in 140 countries around the world.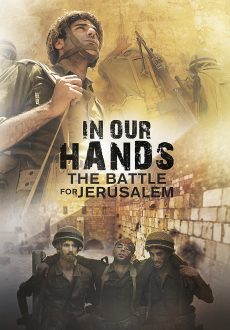 IN OUR HANDS: THE BATTLE FOR JERUSALEM 
This extraordinary film was seen by hundreds of thousands in sold-out theaters all across America. Shot entirely on location in Israel, In Our Hands tells the story of the battle for Jerusalem through the eyes of Israel's 55th Paratrooper Brigade. This gripping docudrama combines dramatic reenactments with archival footage, interviews with veterans of the Six-Day War, and expert commentary from former Israeli Ambassador to the U.S. Michael Oren, the author of Six Days of War.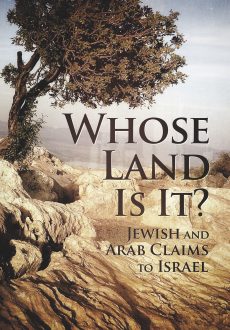 WHOSE LAND IS IT? 
It is the oldest land dispute in history. For centuries, both Jews and Arabs have claimed to be the rightful owners of the land of Israel. This two-part documentary examines the facts behind both the Jewish and Arab claims, answering questions such as: Who are the Palestinians, and is the West Bank really "occupied territory"? Plus, former Israeli Ambassador Danny Ayalon provides expert commentary and analysis.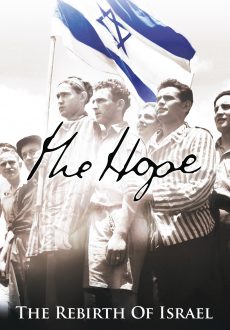 THE HOPE: THE REBIRTH OF ISRAEL
This inspiring documentary covers the 50 years that preceded the founding of the modern State of Israel. See history unfold through the eyes of some of Israel's visionaries and founders, including Theodor Herzl, the father of modern Zionism; Chaim Weizmann, Israel's first President; David Ben-Gurion, Israel's founder and first Prime Minister; and Golda Meir, the first female Prime Minister of Israel.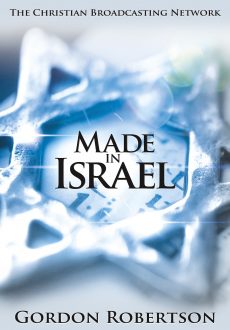 MADE IN ISRAEL
Gordon Robertson takes an inside look at Israel's remarkable innovation and ingenuity, producing breakthroughs in products and processes that affect the way we live our everyday lives. This five-part documentary explores Israel's scientific advances in agriculture, water, medicine, environment and technology. It received three Daytime Emmy® nominations in 2014.
You can get all five documentaries for a donation of $29.99 or receive individual films for a gift of $9.99.