Shabbat Devotionals
As believers in Yeshua, it is our duty to love and encourage one another. We hope that you are blessed by rest and refreshment each Sabbath day.
It is without a doubt true that God desired from His covenant people a day set apart to Him. Set apart for His goals and purposes. In Israel, this day is Shabbat. This wonderful day of rest is felt throughout the country as a time to be with family, community and congregation. We pray that you will be blessed on this day of rest as well. And furthermore, that our weekly Shabbat Devotional will be an encouragement to you.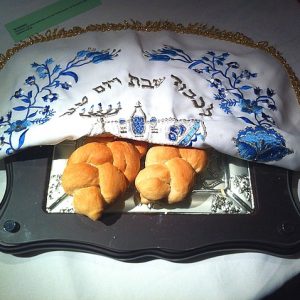 Read Their Stories
Come to know the struggles of single mothers in the Land of Israel
"And His mercy is on those who fear Him from generation to generation. He has shown strength with His arm; He has scattered the proud in the imagination of their hearts. He has put down the mighty from their thrones, and exalted the lowly. He has filled the hungry with good things, and the rich He has sent away empty. He has helped…...

"Zechariah asked the angel, 'How can I be sure of this? I am an old man and my wife is well along in years.' The angel said to him, 'I am Gabriel. I stand in the presence of God, and I have been sent to speak to you and to tell you…...